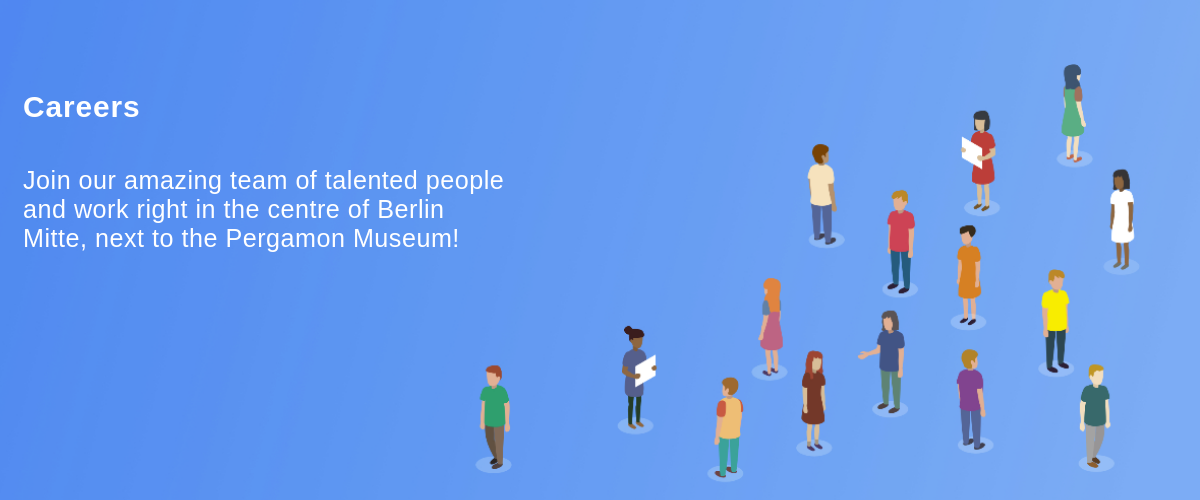 Student Assistants Web Development / Studentische Hilfskräfte (m/w) für Web-Entwicklung
We are looking for talented students to join our team as web development assistants. 11 Academia Networks is a global internet platform hosting educational and career opportunities for top students and academics, with our flagship site, INOMICS, hosting 500,000 visitors using our platform to search for study programs, scholarships, grants and academic jobs. Headquartered in Berlin-Mitte, 11 Academia Networks is one of Berlin's most solidly growing start-up companies with excellent revenue growth rates over the last 3 years.
We require:
The ideal candidate has a strong passion about programming and high quality user experience.
He/She is studying a computer sciences related degree at a Berlin/Brandenburg Universities
Knowledge and experience of either frontend development (HTML, CSS, Javascript and Drupal) or backend development (Java)
Ideally some knowledge and experience with Web Template Systems like Twig, SCSS, database programming and SQL
Good command oft the English language
We offer:
A small, highly qualified team of experts and in Berlin-Mitte
Professional software development environment
Multiple opportunities to be creative and develop your personal skills
Flexible working times (part-time basis)
A long-term perspective at a solidly growing company
At 11 Academia Networks, you can expect an intellectual, fast and open culture of a start-up, combined with the professionalism and experience of an international company.
To apply just send us an email with your resume and a short note about yourself to jobs@11academianetworks.com