Applied Economics (Banking and Financial Markets) online MSc
Program
Duration
30 Months
Certifications & Titles
MSc Applied Economics
Fees
Regular fees: 12996 GBP
Put economic insights into action - Businesses, research institutions and government agencies rely on professionals who can extract insights from financial data and make strategic decisions in a global economy. By studying the online MSc Applied Economics with the University of Bath, you will engage in comprehensive study of economic theory and gain practical skills to support efforts to sustain economic growth and improve lives.
The University of Bath's Applied Economics course cuts through abstract to focus on how economics works in the real world. You'll learn from big names in the field and receive cutting-edge software training that enables you to mine and analyse complex data. Through interactive exercises and case studies, you will learn how organisations address economic issues, financial crisis and other pressing challenges.
Ranked 2nd in Accounting and Finance by The Complete University Guide 2024.
Ranked 4th* best university in the UK by the Times and Sunday Times 2023.
The University of Bath was named 'University of the Year for Graduate Jobs' in the first Daily Mail University Guide 2024.
Gain an edge in the global job market
The online MSc Applied Economics course is designed to equip you with the technical mathematics, data analysis and econometrics skills needed to recognise business opportunities and address pressing issues. Seek this degree to prepare for many in-demand roles, including financial or risk analyst, investment banker, applied economist, or portfolio manager.
This course provides high levels of student interaction, which lets you network with aspiring economic professionals. Many of our students have experience with leading UK and international firms, such as Airbnb, Bosch, Deloitte, JP Morgan Chase & Co., and Royal Bank of Scotland.
" The best part of the program is that it does not feel like a virtual program. I enjoy the discussion forum where I can learn and share knowledge about any subject matter with brilliant minds from all over the world. The course incorporates technology in research and analytics, which has shaped my trading strategies and skills immensely."
Emmanuel Nkrumah, Applied Economics online MSc student
What you will learn
Analyse, interpret and critically evaluate economic data and research
Apply principles to respond to economic and policy issues
Design and implement your own research projects
Use microeconomics and macroeconomics to guide strategic decision making
Develop the necessary mathematical, statistical and econometrics skills
Acquire research skills to support future commercial or doctoral research
Curriculum details
Principles of Economics, Maths and Statistics (10 credits)
Applied microeconomics A (10 credits)
Applied microeconomics B (10 credits)
Applied macroeconomics A (10 credits)
Applied macroeconomics B (10 credits)
Applied econometrics A (10 credits)
Applied econometrics B (10 credits)
Strategic decision making and games A (10 credits)
Strategic decision making and games B (10 credits)
Economics of financial institutions (10 credits)
International monetary policy and institutions (10 credits)
Financial markets (10 credits)
Applied financial economics (10 credits)
Applied research methods (10 credits)
Master's project (40 credits)
For more information visit
https://info.online.bath.ac.uk
Study details
MSc 2 years and 6 months online
Intake dates: January, May and September
Entry requirements
Typically you should have a first or second class bachelor's honours degree or international equivalent. We welcome applications from those with a 2:2 honours degree (or its international equivalent) in subjects with a high level of economics content.
To apply for this course, you must have an undergraduate degree in a social science or business-related discipline such as business administration, finance, accounting, international trade, banking, financial management, public finance or politics.
We may make an offer based on a lower grade if you can provide evidence of your suitability for the degree.
If your first language is not English you will need IELTS with a grade of at least 6.5 overall and no less than 6.0 in any of the four parts (listening, reading, writing and speaking). If you completed your degree in the UK within the last 2 years prior to the start of the course, you may be exempt from our English language requirements.
Fees
Cost per 10 credits £722* (10% alumni discount). Fees are paid per unit. The MSc totals 180 credits.
* Valid up to and including September 2024 intake. Tuition fees are liable to increase each January. You should budget for an increase of up to a maximum of 5% each year.
* Rankings based on undergraduate data.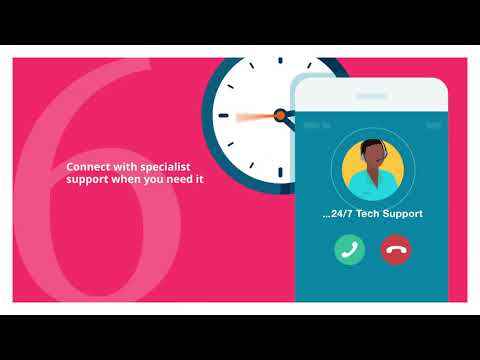 Program
Duration
30 Months
Certifications & Titles
MSc Applied Economics
Fees
Regular fees: 12996 GBP