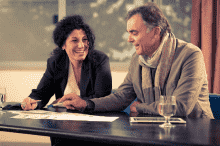 Faculty Recruiting: Best Practices
In September the recruiting season gathers pace, a fact that candidates today know well. Last year, the number of people visiting the INOMICS job listing pages increased by 28% in the eight weeks from the start of July to late September. The rush increased even more in October, with a rise of 20% in just one month. Every institution has their own policies and guidelines for faculty hiring, but still there is a set of best practices which in many cases is applicable regardless. We explored examples of best practice for academic recruiting (before the interview stage) and put together a list of them to help INOMICS customers find the best match for their positions.
1) Broaden your reach outside your own institution to bring diversity and different perspectives to your department or team
2) If possible, do not narrow down your pool of candidates to local applicants only, and make it clear in your advertisement that you welcome international applications – there is a lot of talent worldwide you will otherwise miss out on
3) Start advertising the position in a timely manner – at least 30 days in advance
4) Broaden your job description: even though academic and research jobs usually have very specific requirements, at least in the first stage leave the door open for candidates who, while meeting the basic needs of the position, offer slightly different professional backgrounds
5) Do not limit your recruitment advertising only to the webpage of your institution – consult with colleagues in your network for recommendations about their current and former co-workers or students, and explore online services and social media channels
6) Market your department as well as the individual position: the working environment is an increasingly important consideration for candidates
7) Use online job posting services and mailing lists to extend your pool. If you are a public university you can do this with special sponsored rates on INOMICS and through our email alert services
8) Advertise your vacant position in places that address your target audience, avoiding more generic job platforms
9) Make sure you can measure the effectiveness of the channels you employ to advertise your position and use what you learn to help make informed decisions for your future recruitment needs
10) Take care when using automatic screening processes – they may screen out candidates who, while less conventional, are no less qualified for your position
11) Even for academic positions, consider applications from candidates with less academic backgrounds, especially those with extensive industry experience
12) If possible, have at least two members of the search committee to review applications at the initial stage
Also Interesting

How to Increase the Number of Applicants to Master's Programs

Fall is just beginning, which means it is time to start planning marketing strategies for boosting the number of university applications. In our previous articles we talked about how quality information increases students interest in universities, andthe potential reviews hold for heightening applicants' interest and engagement levels.

Summer Schools and Courses – Top Searched Terms on Google

How to Optimize Your Summer School Promotion on INOMICS With the festive period over, now is the season to find Summer Schools on INOMICS. Each year we see a marked increase between January and May in the number of visitors navigating on the INOMICS site to the "Summer Schools" sub-category.

Power your Recruitment Strategy with a Multi-Channel Campaign

Multi-channel marketing is the practice of interacting with customers by using a combination of direct and indirect communication channels such as websites, online and offline catalogues, email, direct mail, mobile, messaging apps, social media, etc. Multi-channel marketing has been heavily used mostly in the retail industry by enabling customers to buy a product or service by using the communication channel of their preference. However this approach can also be very effective in the recruitment industry.