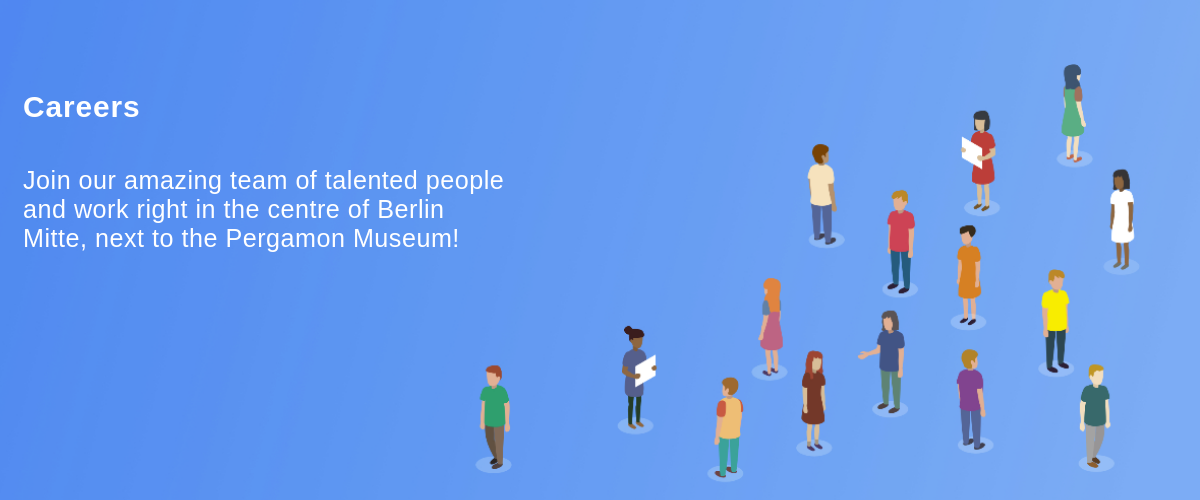 Content Writer - Economics Focus
(Student Internship Position)
We are looking for a talented and motivated Student to join our team as a Content Writer (Economics Focus) initially on an internship basis for 3-6 months.
You will be responsible for creating, improving and maintaining content that appeals to our audiences and attracts new visitors to our platforms. The role will also include sharing content to raise brand awareness and monitoring web traffic and metrics to identify best practices and to advise content priorities.
11 Academia Networks
11 Academia Networks is a global internet platform hosting educational and career opportunities for top students and academics around the world, with our flagship site, INOMICS, hosting 500,000 economics visitors every month, searching for study programs, conferences, scholarships and jobs. In addition, we run a range of rapidly-growing career sites in fields such as engineering, medicine and linguistics.
Headquartered in Berlin-Mitte, 11 Academia Networks is one of Berlin's most solidly growing start-up companies with excellent revenue growth rates over the last 3 years.
 
The Role
Being a part of our content team (currently two members), and working closely with the marketing team, you will assist in the coordination of our content initiatives to ensure user acquisition and engagement, brand consistency and a positive user experience, with high quality editorial content on our platforms.
Our ideal candidate is a native English speaker who is a current student of economics, and who can demonstrate stylish and creative writing skills.
We will support you working parallel to your studies.
 
Responsibilities
•    Create, edit, proofread and publish engaging economics-related content
•    Understand and align with short-term and long-term content team targets
•    Liaise with external content writers to source third-party content, while ensuring brand consistency and high quality
•    Optimize content according to SEO guidelines
•    Assist in analysing website traffic and user engagement metrics
•    Manage content distribution to online channels and social media platforms to increase web traffic
•    Stay up-to-date with developments and generate new ideas to draw audience's attention
Requirements
•    Excellent writing skills in English (native speaker equivalent)
•    Current student in economics or related field
•    Initial editorial or content management work experience
•    Familiarity with social media
•    Attention to detail
•    Excellent time-management skills and motivation writing to deadlines
•    Basic knowledge of HTML and web publishing is a plus
•    Knowledge of SEO and web traffic metrics, e.g. Google Analytics, is an advantage
If this sounds like you then we look forward to receiving your application!
What We Offer
•    Flexible working time to fit with your studies
•    A small, knowledgeable and supportive team 
•    Be a real part of the team from the day you start
•    Tea, coffee and fruit in the office
•    A beautiful office space in the heart of Berlin, opposite the Pergamon Museum and around the corner from Humboldt University
At 11 Academia Networks, you can expect an intellectual, fast and open culture of a start-up, combined with the professionalism and experience of an international company.
To apply just send us an email with your resume, one short writing sample, and a cover note about yourself to jobs@11academianetworks.com