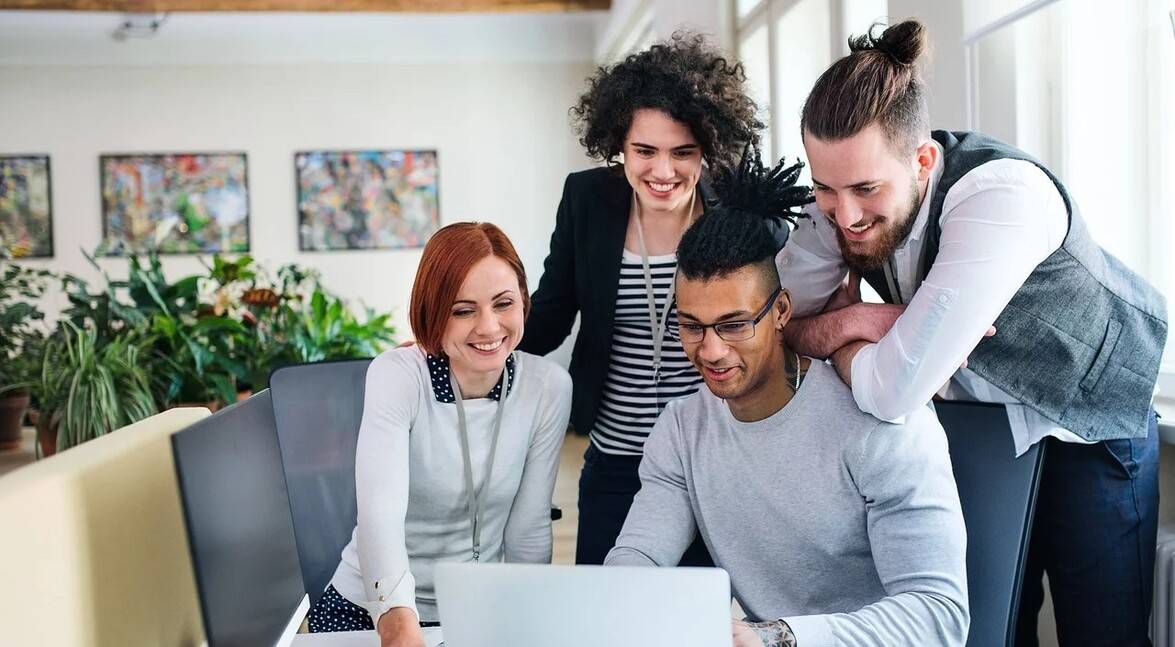 Job Recruitment Trends
Top Recruiting Trends You Need to Know in 2020
Read a summary or generate practice questions based on this article with the new INOMICS AI toolhere.
With a fresh year fast approaching, you might be thinking about recruiting new members of staff - forward-thinking talent that will drive your institution forward and take its offerings to the next level.
But, before you go about implementing your recruitment strategy, there are certain trends, approaches and developments you should consider to ensure maximum success.
The way recruitment works has changed significantly in recent years. In fact, research suggests that in today's world, the recruitment process is 90% candidate-driven. That said, to reach out and connect with the right talent, evolving your approach to recruitment is essential.
Apart from providing niche career hubs to recruit the best researchers, professionals and students, at 11 Academia Networks (particularly INOMICS as our flagship brand), we think about helping universities, research centers, private companies and think tanks design their recruitment strategies. To help you get 2020 off to the best possible start, here are the recruitment trends you should know.
Recruitment marketing
By focusing on your recruitment marketing and inbound recruiting, you'll be able to promote your brand values, services, offerings and USPs to a targeting segment of prospective employees, attracting them to your institution. Investing in this area will not only help bring the right talent to you but it will ensure a steady flow of engaged candidates on an ongoing basis.
To assist you in your efforts, here are five of the most creative recruitment marketing campaigns to inspire you.
Employer branding
86% of HR professionals feel that recruitment is becoming more like marketing. Expanding on our previous point, to entice the right candidates to your organization and showcase your value, focusing on your employer branding efforts will be essential to success in 2020.
Additionally, to prioritise candidate experience will help you create a good image as company as well as attract the best talent. According to Talent Board, during the last 9 year over 1,000 organisations have worked harder to define clear processes to improve the candidate experience. According to Deloitte, 87% of candidates say that a great recruitment experience can change their mind about a company they have once doubted.
If you want to learn more about candidate experience and journey, check here the complete report of Deloitte. Moreover, if you are ready to start boosting your employer branding activities, here we share with you digital tools that you could use to optimize the process.
We offer multiple online products to help you boost your employer branding strategy and build reputation among the best academics and professionals online. If you are interested in more information, please contact us at info@11academianetworks.com. If you are a INOMICS Customer, please contact us at info@inomics.com.
Talent pools
As the digital world continues to evolve, active talent pools will become all the more valuable. Essentially, a talent pool is a platform or database where recruiters and HR Managers store all of the details of their top-performing candidates.
By adopting this approach in an intuitive, organized an accessible way, when you need a specific type of talent to complete a project or fill a vacancy, you can filter through your talent pool and pick the best person for the job with ease, enjoying the results you deserve in the process.
Social recruiting
Studies suggest that, in the near future, 94% of recruiters plan to use social media for recruitment. Moreover, of the current businesses using social media for recruitment, 49% confirm that they've seen an increase in candidate compatibility.
While job seekers use internet and social media as a marketing medium, it allows companies and recruiters to view candidates, their portfolios, microsites and encourage the best to apply to open positions.
By using social media to proactively search for candidates that match your needs and sparking up meaningful dialogues with them, you will boost your chances of finding the right candidate for the job significantly.
If you are looking to connect to top economists worldwide, INOMICS has more than 90,000 fans in social media ready to explore job opportunities at your institution. If you want to access our pool of economists, please contact us at info@inomics.com and ask for our social media campaign options.
Diversity Recruitment
According to our previous article about diversity recruitment and multicultural talent, diversity is one of the best ways to ensure the success of an institution. "With today's globalized markets, it is necessary to understand a different set of cultures, and their associated behaviors, needs, and demands, in order to develop appropriate products and services. The most valuable market insight can come from employees who have a cultural background comparable to those of your target groups."
Additionally, the report created by McKinsey & Company in 2015 revealed that institutions with a greater diversity were 35% more likely to have a better return on investment than their peers in the same industry with lower diversity quotas.
Collaborative hiring/ Employee referrals
According to Careerbuilder Ebook on Referral Madness, 82% of employers have rated employee referrals as the best recruitment channels based on return on investment metrics. Your own employees are the best proof and advocates of your employer brand.
Collaborative hiring is a recruitment method in which both HR teams and those from other departments work in unison to source, screen and hire talent. Collaborative hiring is significant as it improves the quality of new hires by addressing the broader needs of the business and those working within it.
As a result of this more panoramic approach to hiring, turnover rates tend to drop down which, in turn, positively affects the overall recruitment and hiring strategy. And if you're looking to source new a host of new candidates in 2020, this is certainly a method you should explore.
and last but not least
Soft Skills: Looking beyond the traditional set of skills
Nowadays it is a big challenge to find candidates who fit culturally and skill-wise to the institutions. Hence more and more organisations are looking beyond the traditional standards of their industry and hiring candidates who are more than eager to learn. According to Cubiks, a 2016 survey revealed that 9 in 10 recruiters have rejected candidates due to their lack of cultural fit. Cubiks explains in their report that the "cultural fit is formed from the values, vision, norms, working language, symbols, belief systems and habits of staff along with their tacit agreement to a set of acceptable behaviours".
The New Year is just around the corner, but by taking these essential recruitment trends on board, success will be yours for the taking in 2020, and beyond - best of luck.
Do you have any recruitment tips or trends that you'd like to share? Please feel free to do so by leaving a comment.
If you are interested in knowing more about our products and services, drop us an email to info@11academianetworks.com . We will be happy to consult you on the best ways to approach your target audience and get the best candidates for your institution.
Join our community of recruiters!
Subscribe to our newsletter to get news in the education and recruitment industry, as well as offers from our company