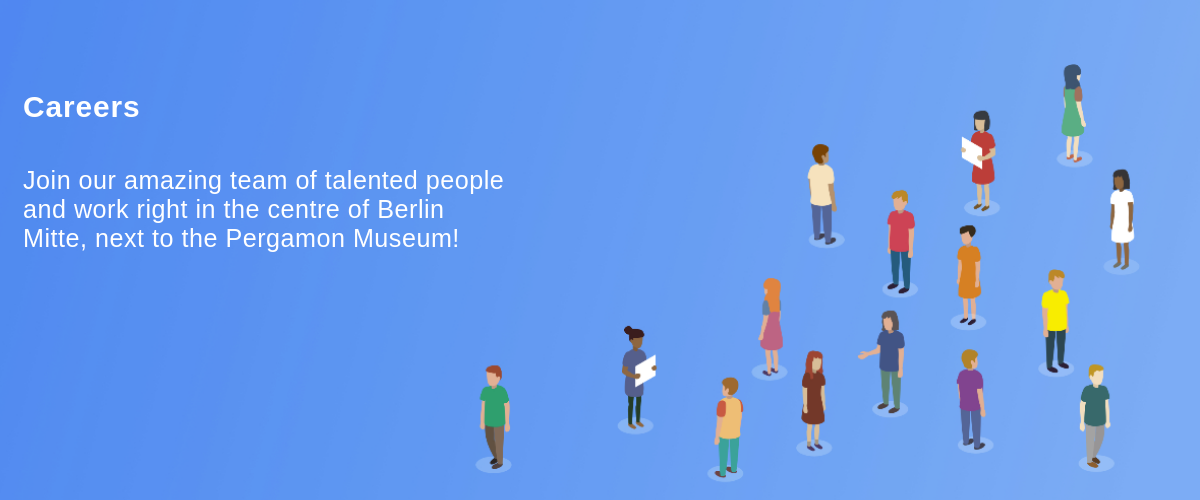 Drupal 8 Developer
Are you a Drupal 8 developer who loves using their initiative to solve problems within the team? Are you excited by the challenge of working in a small and rapidly growing company, punching above its weight in its field? If the answer is yes, join us and make a real impact as a core team member from day one!
We are looking for a talented Drupal 8 Developer to join our team.
11 Academia Networks is a network of global niche platforms hosting career opportunities for top students and researchers. We have 1 million + visitors using our platforms to search for study programs, scholarships and academic jobs.
Headquartered in Berlin-Mitte, 11 Academia Networks is one of Berlin's most solidly growing start-up companies. We are looking for new talent in the field of backend development to help us continue developing our groundbreaking technologies.
We offer:
✓ A small, highly qualified team of experts in Berlin-Mitte
✓ Professional software development environment
✓ Multiple opportunities to be creative and develop your career and skills
✓ Flexible working times
✓ A long-term perspective at a solidly growing company
Our Requirements:
✓ The ideal candidate has professional experience developing Drupal 8 websites in a team
✓ She or he has experience developing and maintaining custom modules in Drupal 8, with a modern PHP workflow using Composer
✓ She or he is passionate about clean, commented code with automatic tests
✓ An ability to read documentation and self-learn in order to solve problems
✓ Good command of the English language
Nice-To-Have:
✓ Experience with API integrations, Elastic Search, GIT, Scrum-Development
At 11 Academia Networks, you can expect an intellectual, fast and open culture of a start-up, combined with the professionalism and experience of an international company.
Please send us an email with your resume and a short note about yourself to jobs@11academianetworks.com