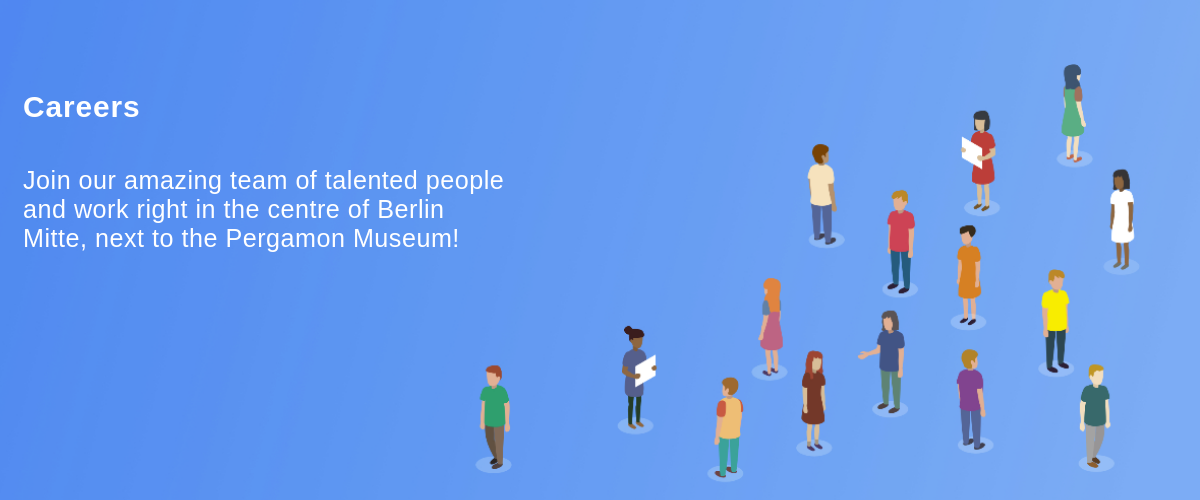 Customer Hero
We are looking for talented students to join our team as marketing and sales assistants. 11 Academia Networks is a global internet platform hosting educational and career opportunities for top students and academics, with our flagship site, INOMICS, hosting 500,000 visitors using our platform to search for study programs, scholarships, grants and academic jobs. Headquartered in Berlin-Mitte, 11 Academia Networks is one of Berlin's most solidly growing start-up companies with excellent revenue growth rates over the last 3 years.
Responsibilities:
Daily contact with customers to help them prepare and analyse their recruitment campaigns
Ensure the timely and successful delivery of our solutions according to customer needs and objectives
Identification of customers with more potential and working with them to realise this potential
Build and maintain strong, long-lasting customer relationships
Assist customers to prepare and analyse their recruitment campaigns on niche websites
Work with the marketing team to prepare and implement sales campaigns
Be one of the first points of contact for incoming enquiries
Build a portfolio of accounts and contacts, for which you will be the primary contact person
Qualifications:
A friendly, outgoing and convincing personality
A self-motivated person with an appetite to help customers achieve their goals, and to increase our company revenues at the same time
Ability to manage multiple projects at one time while paying attention to detail
Excellent listening, negotiation and presentation skills
Ability to work on multiple projects and meet deadlines
Experience in sales in the education or recruitment sectors is a plus
Experience using Salesforce is a plus
Strong level of English is required, German is highly desirable, every other language is a plus
We Offer:
A fair student-position remuneration
Unlimited tea, coffee and fruit
Real responsibility within our team from the day you start
Experience in the areas of marketing and advertising, sales, PR, campaign planning and strategic sales/marketing
Work right in the centre of Berlin Mitte, next to the Pergamon Museum
At 11 Academia Networks, you can expect an intellectual, fast and open culture of a start-up, combined with the professionalism and experience of an international company.
To apply just send us an email with your resume and a short note about yourself to jobs@11academianetworks.com